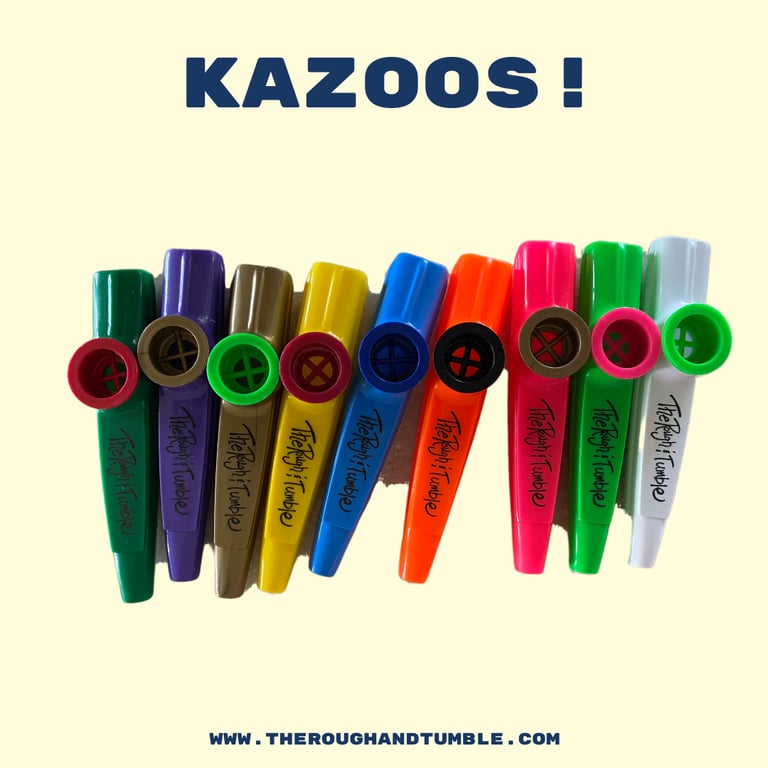 You can thank us or be angry with us, but we are supplying all of your noisemaking needs with The Rough & Tumble kazoos! Come on, you know you want to! Each kazoo also comes pre-loaded with R&T songs, too (see what we did there?).
High quality enough that we use 'em ourselves. And we're pros. (Don't worry, we won't use yours. No one will. We have a strict you-lick-it-you-buy-it-policy for the safety of everyone).
Colors vary. Proudly made in the USA by Kazoobie Kazoos in SC.