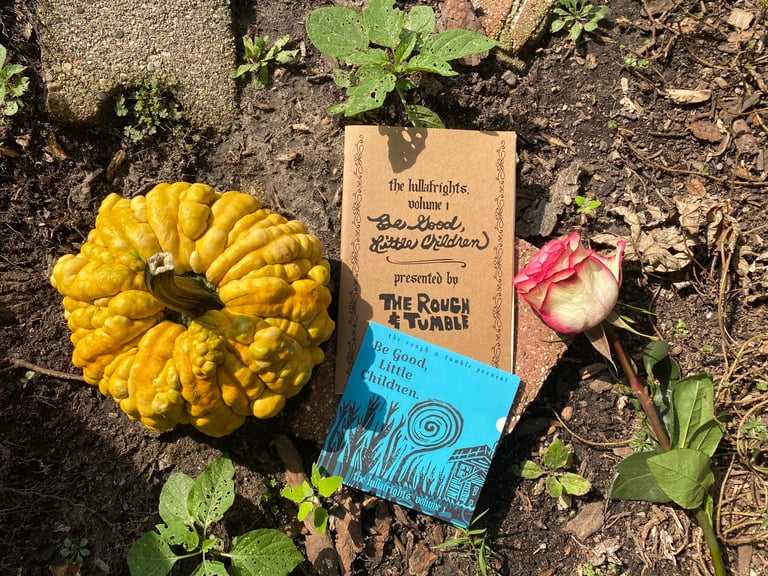 The Lullafrights, Volume 1: Be Good Little Children (Story & Song)
It's the scare-scariest season of all! They're back-- and they're ready to haunt your mailbox. 8 character with 8 songs and 8 stories, all packed into a handbound, self written book, packed with the story behind the song, the story behind the story, and hand carved stamps of each Lullafright character. Intrigued? As you should be. Now, don't wait another moment-- make a wish, and click these monsters into your cart... before they push you into theirs.
Books come with Lullafrights accompanying CD, and for a limited time a Lullafrights hand-stamped print.