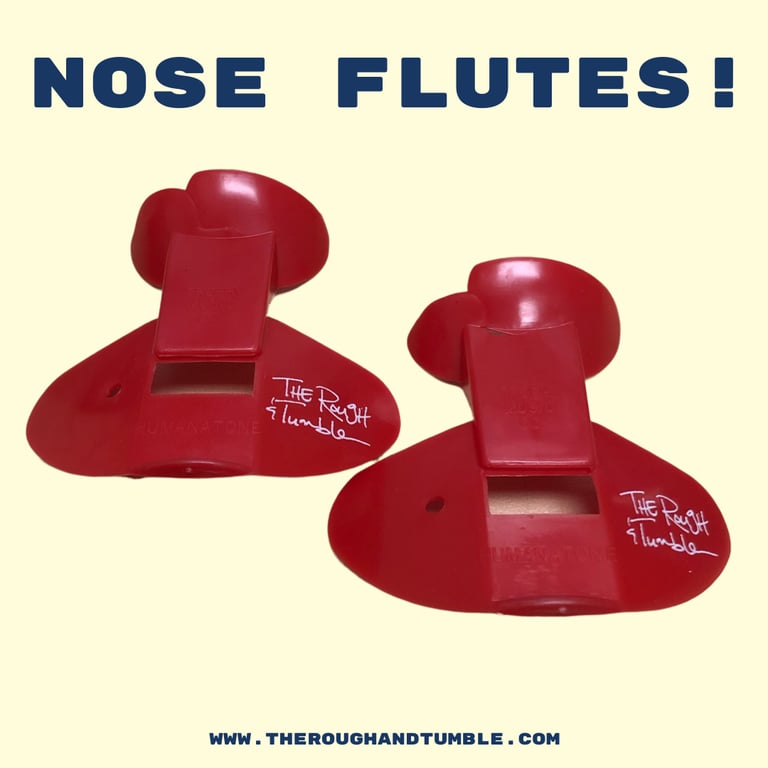 You heard us. Have big dreams of starting a little nose flute band? Why not come supplied with official R&T nose flutes to really convince your friends you're serious? Instructions are printed on the bag... but we'd be happy to walk you through it.
Now featured in France's premiere Nose Flute Museum!
Printed in the USA (Cleveland, OH). Available in purple, red, blue, and green.